Lahore, Pakistan
"I will die but I will not let you go in," these were the last words of Akash Bashir, a Pakistani past pupil of Don Bosco Lahore who died protecting church goers on a Sunday morning. He was guarding the entrance of a crowded St. John's Catholic Church in Youhannabad, Lahore, Pakistan when they were attacked by suicide bombers. He died protecting his fellow Catholics.
March 15, 2021 marks his 6th Anniversary of Martyrdom. Akash saved hundreds of people inside the Church by embracing to block a suicide bomber and sacrificing himself. We humbly ask all of you to Pray for our Pakistani Christian community. The Salesian Community of Pakistan offered mass in his honor thanking him for his heroism.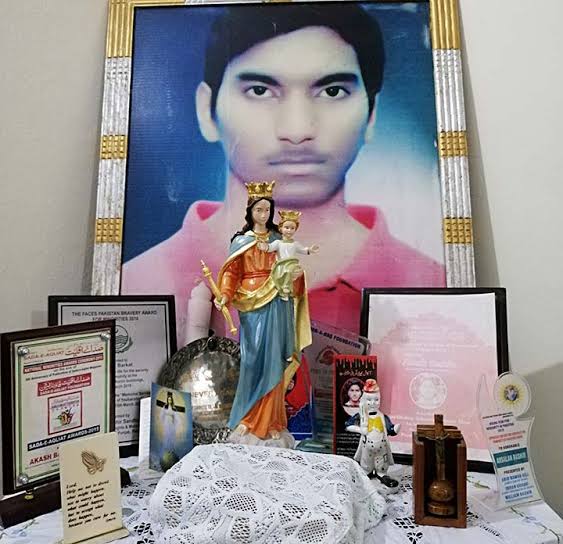 Faith in Jesus and in the power of His Holy Name is the greatest spiritual force in the world today. It is a source of joy and inspiration for the young and strength for our daily life. It was by this faith that Akash gave up his life in order to save many, just as the Lord had done. Akash Bashir, pray for us.
by: Sunil Iqbal